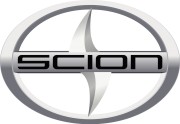 News
-
updated: Oct 6, 2015
LOS ANGELES and VANCOUVER, British Columbia, Oct. 6, 2015 /PRNewswire/ -- dotstudioPRO, the leading video content management and monetization platform for independent producers, announced that Scion NorCal has signed on as one of the first brand partners for mySPOTLIGHT.TV, a premium video content aggregation and targeting offering.
By curating high-quality content from dotstudioPRO's owned-and-operated video environments, mySPOTLIGHT.TV gives brands like Scion access to influential content creators and their audiences at scale.
The destination application serves as a source of premium video content and ads: brands can run campaigns, target users, and buy the mySPOTLIGHT.TV audience directly or through programmatic channels. Meanwhile, independent artists get higher compensation and recognition for their films, TV shows and other video content.
"We foresee this as just the beginning of how brands and creators can work together to create true value and entertainment for their fans," said Joseph Carbis, Digital Marketing Manager at Toyota Motor Sales. "Scion has always been a strong patron of independent artists, because we truly believe in the authentic voice, and know that it's integral to our creative community."
Current examples of mySPOTLIGHT.TV campaigns and creators include; UnderExposed, BehindTheVelvetRopes andManJamTheSeries.
dotstudioPRO's proprietary technology tracks mySPOTLIGHT.TV campaign performance across multiple websites, social platforms, OTT devices and mobile applications. These insights are accessible via a single dashboard, giving both content creators and brands easy access to the campaign performance and monetization data they need.
We are incredibly excited about our partnership with Scion," said Phoenix Gonzalez, COO at dotstudioPRO. "The programmatic ad world has struggled to offer brand partners more premium inventory, and we think our platform is a game changer in that regard. We've have always envisioned dotstudioPRO as an ecosystem where premium content creators and brands can collectively have a direct line of communication to their shared audiences."
You can check out all the creator campaigns and find out more about dotstudioPRO at myspotlight.tvand at dotstudiopro.com
About dotstudioPRO
dotstudioPRO is a platform that powers the distribution, sharing, and monetization of video with its all-in-one digital ecosystem. Creators and the world's leading broadcasters and distributors use dotstudioPRO's technology and premium services to distribute content and engage audiences. Developed by content creators for content creators, dotstudioPRO empowers users from inception to distribution.
About Scion:
Scion continues to be the test laboratory division for Toyota Motor Sales (TMS), U.S.A., Inc. From its start in 2003, Scion's goal was to offer products and processes that stand apart from the crowd. Scion offers distinctive vehicles that reflect owners' passions with a model line-up that includes the all-new iM five-door hatchback, the all-new iA sports sedan, the iconic xB urban utility vehicle, the tC sports coupe, and the FR-S rear-wheel drive sports car. Scion also appeals to a youthful audience by offering a simple, no-haggle buying experience and by engaging with potential customers in meaningful and creative ways. visit www.scion.com.
For more information or to schedule an interview, please contact:
Selena Paskalidis – Email 778-808-7089
Ruslan Polinovsky - Email 310.468.2633
SOURCE dotstudioPRO
Related Links
Share: